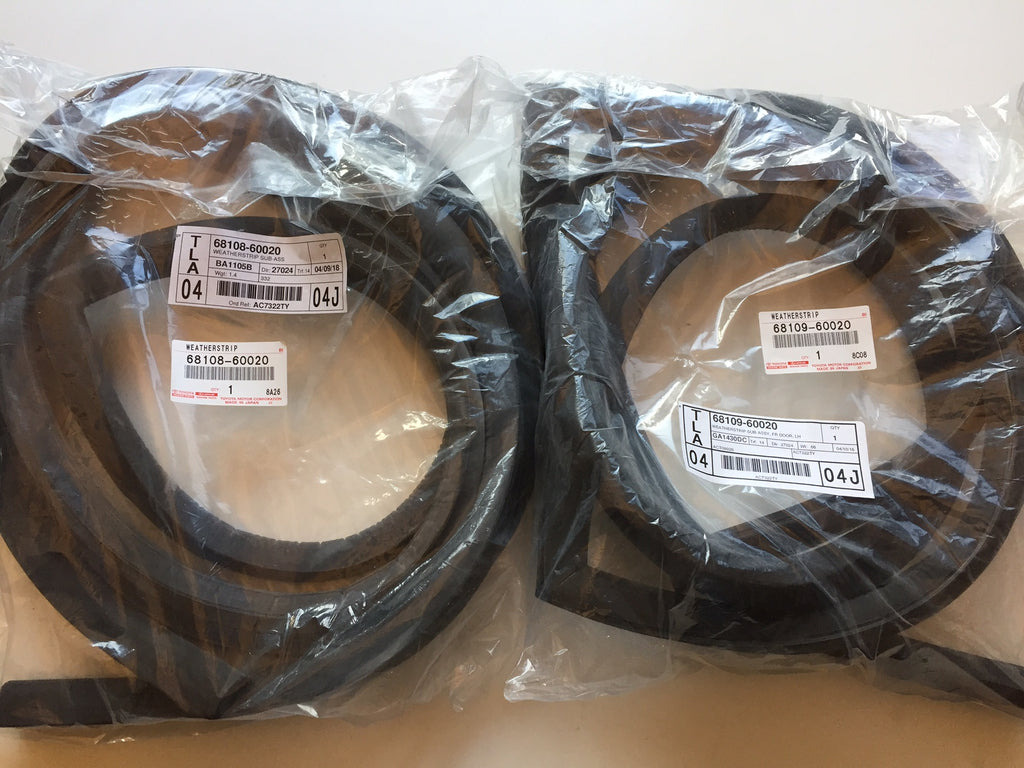 Toyota
OEM Front Door Weatherstrips for '63 to '72 Land Cruiser FJ40
---
Genuine OEM front door weatherstrips for '63 to 6/'72 Toyota Land Cruiser FJ40.
Note:
It's known that these OEM weatherstrips will make the doors protrude out a bit and harder to close. Things will eventually settle with time.

You may want to consider going to the '73-'74 version we reproduced based on Toyota's originals, which have enhanced cutouts for better fit.
---
Share this Product