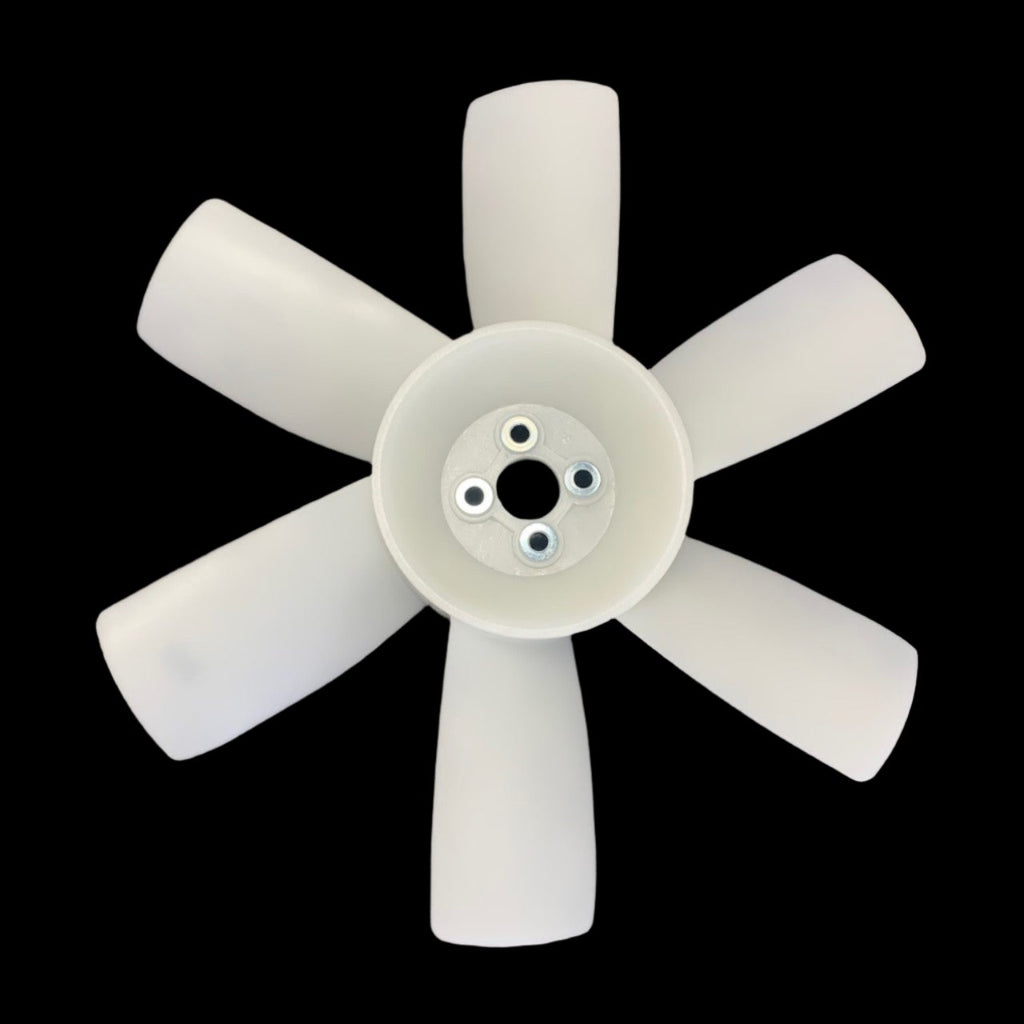 Aftermarket
6 Blade Radiator Fan for Land Cruiser FJ40 FJ45 FJ55 FJ60 FJ62 FJ80 70 Series Without Fan Clutch
---
6 blade radiator fan for the following Toyota Land Cruiser models without fan clutch:
10/'73 to 8/'76 US spec FJ40, FJ45, FJ55

8/'80 to 11/'84 non-US FJ60

11/'84 to 1/'90 non-US FJ62
1/'90 to 1/'92 non-US FJ70, FJ73, FJ75, FJ80
Corresponds to OEM part # 16361-60090. Discontinued by Toyota.
Note: This fan is a heavy duty version suited for Toyota Heavy Duty Truck and commercial trucks in Japan. You'll find the center cup to be thicker than the original but it will fit just the same, with 2 caveats:

If you've converted to a double alternator pulley as part of a power steering conversion, this fan will not clear the double pulley.
If your engine mount has collapsed, you may run into clearance issues with the fan shroud or radiator. In this case you should replace the engine mounts.
---
Share this Product